The NBA fined Brooklyn Nets star Kevin Durant $25,000 for cursing out a fan during a game earlier this week.
Durant was captured using profane language in a video posted to Twitter on Wednesday, after the Nets lost to the Dallas Mavericks in Brooklyn, 113-111.
The NBA star didn't like that.
"You gotta shut the fuck up and sit down," Durant responded.
The Nets forward appeared to have anticipated a fine was coming his way. On Wednesday night, he responded to the clip on Twitter with a picture of someone handing money off to someone else while turned away.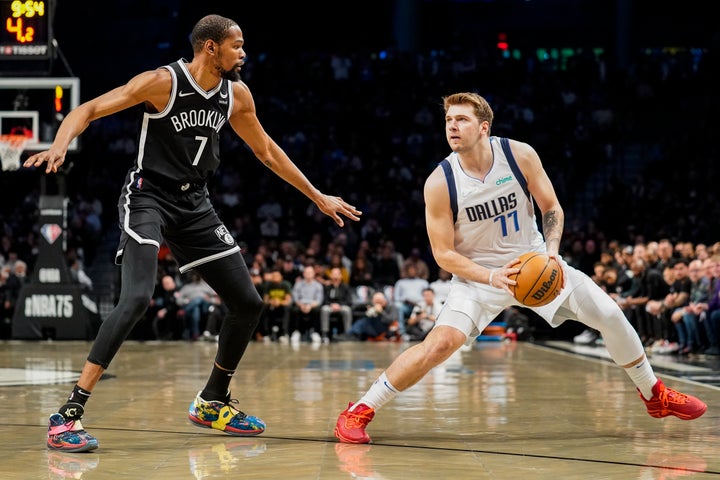 The NBA issued a statement on Friday announcing its decision to fine Durant, writing that he directed "obscene language toward a fan."
Durant had recently returned to the court on March 3 after being sidelined since mid-January with a knee injury.
His teammate Kyrie Irving had similarly been hit with a $25,000 fine in January after he responded to hecklers during a game by calling them "motherfuckers."
Durant played Friday when the Nets beat the Portland Trailblazers 128-123. He dropped 38 points during the game.