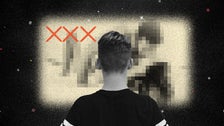 1. Huge penises are not the norm.
2. Most women aren't as loud and scream-y as they are in porn.
3. Anal sex is almost never spontaneous.
4. Not all gay porn stars are gay.
5. Acting in porn is exhausting work, just like any job. (And no, porn stars aren't horny all the time.)
6. Big butts in porn usually aren't as big as they appear.
7. A lot of those crazy positions don't happen IRL, and extreme squirting is pretty rare, too.
8. Off-screen, trans adult entertainers aren't necessarily as dominant as they appear in porn.
9. Porn stars aren't just naturally blessed with those bodies.
10. Not all porn is over-the-top and not all of it objectifies women.
11. Lastly? Those crazy cum shots can definitely be exaggerated.